Fish Keeping Academy is a website designed to help beginner and advanced aquarists by answering any questions about freshwater and marine fish.
Fish Keeping Academy is based in the UK but is able to provide help to people all over the world, with a large portion of our traffic already coming from the USA, Canada, and all over Europe.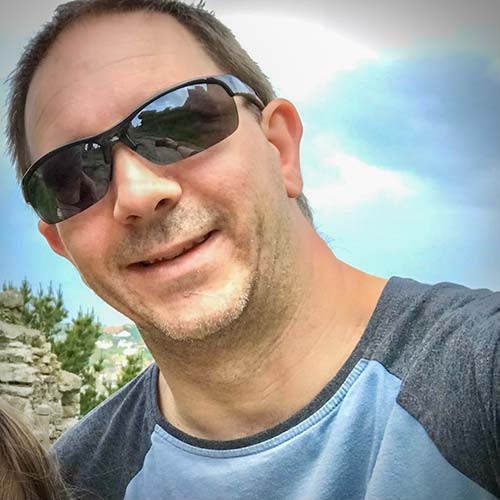 "My name is Jon, and I have been keeping various freshwater and marine fish since the age of 6. My experience with fish keeping has led to many degrees of knowledge, and my goal is to help others with any fish-related questions they have."
My experience in fish keeping began in early childhood, approximately 40 years ago, when my father kept freshwater tropical fish, and I helped to take care of them. I soon progressed to keeping fish of my own, and later in life, besides working in IT and finance, I worked in a pet store with freshwater and saltwater tropical fish.
Because of my love for fishkeeping, I started a small business setting up and maintaining fish tanks for local businesses, schools, and individuals. I supplied all necessary equipment and selection of compatible fish on a rental basis and would pay bi-monthly or monthly maintenance visits to clean and check water parameters.
After retiring from my fishkeeping business, I created Fish Keeping Academy to help beginner or experienced fish keepers with any fish-keeping problems they may have.
I cover everything from aquarium lighting, filters, water chemistry, and individual fish. This website aims to help anybody who visits it by providing guides that may help you answer some of the most common problems that aquarists face across the globe.
Fish Keeping Academy can help with many problems that you have with your fish tank, whether it be a new aquarium or a long-standing collection of fish.
The site is updated on a regular basis to help those who are looking for help with their questions.
Our guides help you answer the most common questions about your fish-keeping problems, including:
– Fish behavior and tank mates.
– Fish diseases and help with identifying the most common fish illnesses.
– Setting up your tank from start to finish, understanding all the factors that affect your aquarium.
Thanks for reading about my website! If you have any questions, please contact me via my contact form.
Alternatively, contact me at my business numbers (Messaging Is Preferred) and I will get back to you.
UK: +44 7451 216366
US: +12165531377
Or Find Us Socially
And don't forget to meet the team to learn more about who we are!